Car (automobile) invented by Carl Benz, is a modern transport the combustible gas-powered transport vehicles, also refers to its own equipment, power-driven vehicles. Generally have four or more wheels, not to rely on rail or overhead line of vehicles traveling on land. The car is generally composed of four basic parts of the engine, chassis, body, and electrical equipment.

Current international practice, the total recognized International Auto Show "Big Five", which the European three: the Frankfurt Motor Show, Paris Motor Show, Geneva Motor Show; North America and Asia each one: the North American Auto Show and Tokyo Motor Show. Name about the car: the MPV (Multi-Purpose Vehicle), the SUV (the Sport Utility Vehicle), RV (Recreation Vehicle) CKD (Completely Knocked Down). The car to provide people with convenient transportation, but the traditional petroleum-fueled vehicles causing serious pollution to the environment. So the reduce car time to protect our planet is importantly.

Here is the car lapel pin, seems it's F1 car. One driver take a helmet and steer the car. Have two whole wheel and other two only little part with color red and black. Car body with the grey and blue color. Design with 2D, not similar with car keychain. Soft enamel craftmanship as recognition lapel pins and volunteer lapel pins. Why do not have one if you like the car?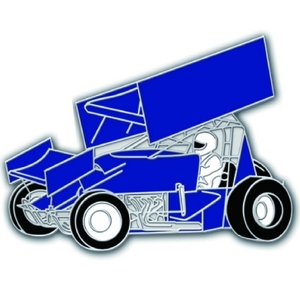 Below is the detailed specification:
1) Car lapel pins
2) Material: Iron/bronze
3) Size: 1x3/4" or custom size
4) Attachment: Butterfly clutch
5) Production process: Die struck-plated-enamel
6) Minimum order: No MOQ
7) Sampling time: 7 days
8) Delivery time: 10-18 days for 1000-5000pcs
9) Packaging: Each into a free poly bag
10)Payment Terms: T/T, Western Union, Paypal