Do you like the state lapel pins? Here we introduce Alaska lapel pins for you, it's not a flag pins but a unique customized pins. Firstly is the map of Alaska with green color next is the eagle (eagle pins) flying on the white mountain. Outside edge is blue with words: "JUNEAU ALASKA". No other design, seems simple and fresh. This is the second USA lapel pins, first is the Illinois lapel pins, next we will post more US flag pins.

Alaska State is located in the east coast of the U.S. Pacific Northwest states, 49th states joined the United States of America, the largest state in the USA, the world's largest enclave region, the state's postal abbreviation AK. "Alaska" a most likely from the Aleutian language of the Alyeska ", meaning" great land "Alaska east in Canada's Yukon, British Columbia, the south, the Gulf of Alaska, the Pacific Ocean, west by the Bering Sea Bering Strait, Chukchi Sea, north of the Arctic Ocean. Originally belonged to Russia, the Russians in 1867 the price of $ 7,200,000 were sold to the United States.

Alias​​: The Last Frontier; The Land of the Midnight Sun. State Tree: spruce, state flower: myosotis, the resident: Juneau. Alaska state flag blue on behalf of the sky and the state flower forget-me. Polaris on behalf of the orientation of most North Alaska's future development, while the Big Dipper on behalf of Ursa Major, a symbol of strength. Designed in 1927 by 13-year-old BENNY BENSON.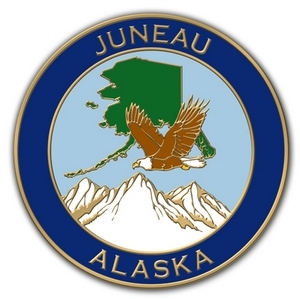 Below is the detailed specification:
1) Alaska lapel pins
2) Material: Iron/bronze
3) Size: Diameter 1" or custom size
4) Attachment: Butterfly clutch
5) Production process: Stamping-plated-enamel
6) Minimum order: No Minimum
7) Sampling time: 7 days
8) Delivery time: 10-18 days for 1000-5000pcs
9) Packaging: Each into a free poly bag
10)Payment Terms: T/T, Western Union, Paypal