Zombie is undead. The word comes from voodoo beliefs. According to voodoo beliefs, "Houngan" or "Mambo" can revive the dead. After the resurrection, the dead do not have self-awareness, and still control by the the man who revived. So the resurrection of the dead called zombie.
Fortunately, the modern world has not discovered the source of infection can be caused by any virus of human corpses, generally known for the game and virtual world, and TV shows, movies and increase the playability of a class of development and creative way.
Zombie, commonly known as the living dead. But this is not true resurrect of the dead, possibly drugged victim with a powerful medication, and then use illusion victims of drug control with hypnosis. Like in Haiti, often many zombie legends. In fact, the shaman drugged victims with drugs, then drugs with hypnotic hallucinations control victims.
Zombie is not existed in the world, but we can making this zombie pins: Green words: "ZOMBIE" on top, the "O" is the big eye, red round and white, green and black nickel metal inner. Words: "INFIRMARY" bottom. No other words and picture, most terrible is the eye. Also you can custom the men or any other creature on it. Similar pin is
clown terror pins
.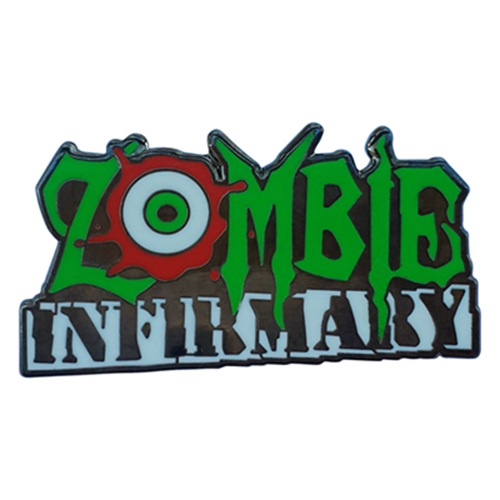 Below is the details:
1) Zombie pins
2) Material: Bronze
3) Size: 1.5" or custom size
4) Attachment: Butterfly clutch or rubber backs
5) Production process: Die struck-cutting-hard enamel
6) Minimum order: 1 piece
7) Sampling time: 7 days
8) Delivery time: 10-15 days for 1000-5000pcs
9) Packaging: Each into a free oppbag
10)Payment Terms: T/T, Western Union, Paypal