A phone is a telecommunications device that can send and receive sound. Telephony is a communication technology that uses the medium of "electricity" to transmit language through the conversion of sound and electricity. Two users want to communicate, the simplest form is to connect the two phones with a pair of lines. As early as the eighteenth century Europe already had the word "telephone", used to refer to a string of microphones (string to string the cup). The call was due to Alexander Graham Bell, whose principle of early telephones consisted of compound vibrations in the air that could be transmitted to a solid and delivered by electrical impulses on the conductive metal. Bell applied for a patent on the telephone in March 1876.
History of the phone improvements and inventions include: toner microphone, manual switchboard, dial, automatic telephone exchange, program-controlled telephone switches, dual tone multi-frequency dialing, voice digital sampling. New technologies in recent years include ISDN, DSL, Internet telephony, analog mobile phones and digital mobile phones.
The telephone lapel pins is the old one with lines and numbers on it. What's we called return to the ancients. The round dial pad at the bottom with 10 numbers. Lines connected with the telephone receiver. It has red, green decorated, light yellow receiver. Pink wire and base. All are gold metal with hard enamel technology, colors same level with the metal. Here is the
difference between hard enamel and soft enamel
.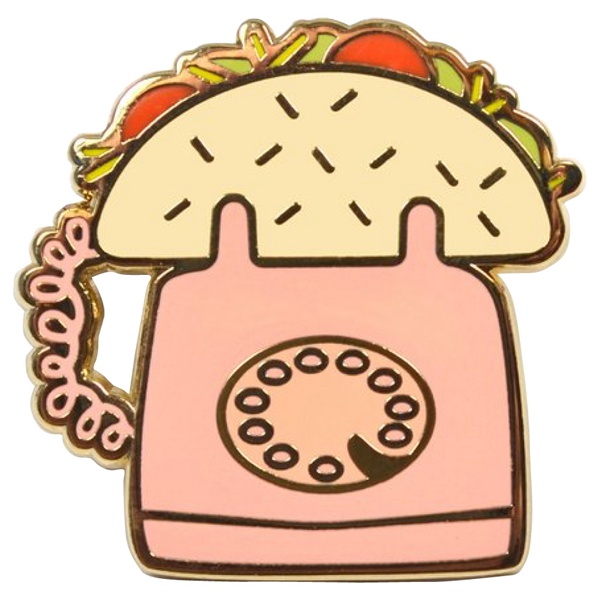 Below is the details:
1) Telephone lapel pins
2) Material: Iron/bronze
3) Size: 1.25" or custom size
4) Attachment: Butterfly clutch or rubbers
5) Production process: Die struck-polishing-gold plating-soft enamel
6) Minimum order: No Minimum (No MOQ)
7) Sampling time: 7 days
8) Delivery time: 10-15 days for 100-5000pcs
9) Packaging: Each into a free poly bag
10)Payment Terms: T/T, Western Union, Paypal