The Walt Disney Company, TWDC was founded in 1923 by founder Walt Disney. 1923: The Alice in Cartoonland series was produced by Disney Brothers Studios founded by Walt and his brother Roy O. Disney. 1955: Disneyland in Anaheim, California was opened
In October 2019, it ranked 9th in the 2019 Forbes Global 100 Digital Economy List. On January 22, 2020, it ranked No. 4 on the Fortune Global Most Admired Companies list in 2020; on February 25, the company's board of directors announced the nomination of Disneyland's chairman Bob Chapek as the company's new CEO. In July 2020, Forbes' 2020 Global Brand Value Top 100 was released, and the Walt Disney Company ranked seventh. the famous cartoon: Snow White and the Seven Dwarfs (1937), Pinocchio (1940), Fantasia (1940), The Three Gentlemen of Spain (1944), Music for Me (1946), Invincible Destruction King (2012) ), Frozen (2013), Big Hero 6 (2014), Zootopia (2016), Moana (2016), Invincible Destruction 2: The Internet (2018), Frozen 2 (2019) .
This Disney enamel pin is a jigsaw puzzle that can be pieced together into a beautiful
lapel pins
picture. Inside is boy (
cartoon boy lapel pin
) from Pinocchio. The little boy has a long nose and is very cute. Wearing a yellow hat, yellow clothes with a white collar and blue bow tie. The background of the lapel pin is light blue with black straight stripes, shiny stars and white glitter background. The Disney enamel pin are made of black nickel plating and hard enamel. Most of them have texture. The lapel pin of good grades are all made of hard enamel.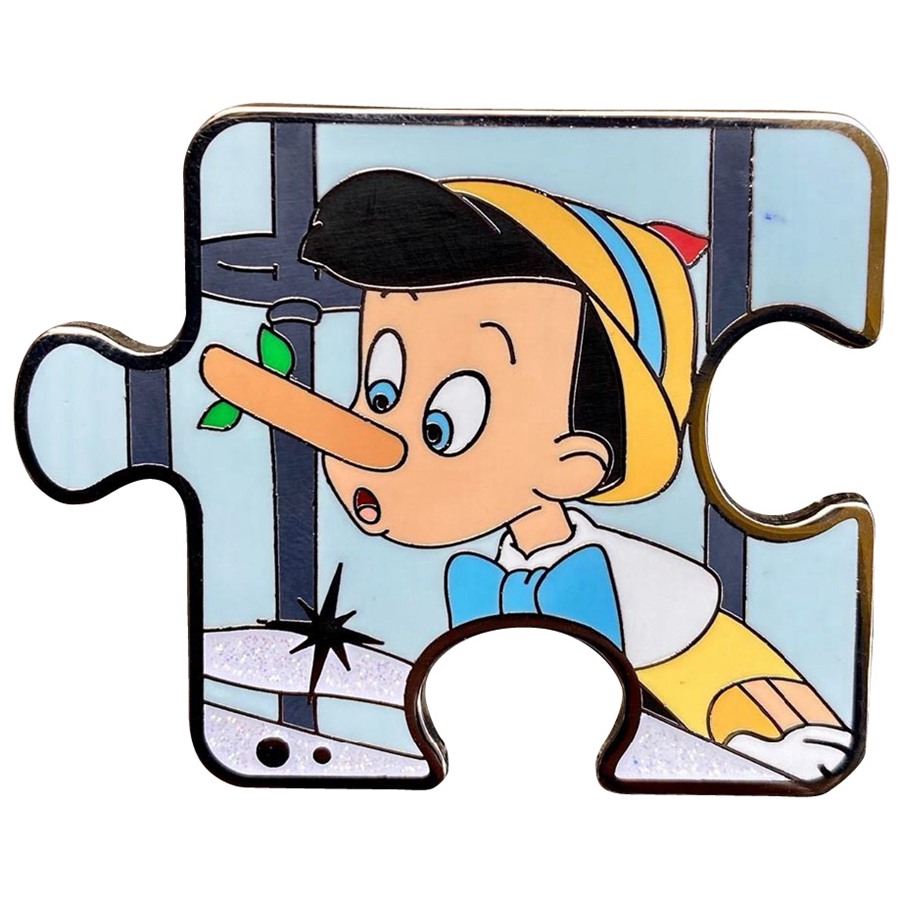 Here are the details:
1) Disney enamel pins
2) Iron/Bronze/Copper/Zinc alloy
3) Size: 1.5" or custom size
4) Attachment: Rubbers or butterfly clutch
5) Production process: Die casting-polishing-hard enamel-black nickel silver plating
6) Minimum order: No Minimum (No MOQ)
7) Sampling time: 7 days
8) Delivery time: 10-15 days for 100-5000pcs
9) Packaging: Each into a free poly bag
10)Payment Terms: PayPal,T/T or Western Union