The initial concept of Bitcoin Satoshi Nakamoto made in 2009, according to Nakamoto idea of design and construction of open-source software released on the P2P network. P2P Bitcoin is a form of digital currency. Point to point transmission means a decentralized payment system.
Unlike most currencies, Bitcoin currency mechanism does not rely on a specific issue, it is based on a specific algorithm, through a large number of calculated to produce, and use of cryptography is designed to ensure the safety of all aspects of the circulation of money. Bitcoin the biggest difference is the total number is very limited than other virtual currency, very rare. The monetary system only have less than 10.5 million after four years, the total number will be permanently limited to 21 million.
Bitcoin can be used to cash, it can be converted into the currency of most countries. Users can buy some virtual goods with Bitcoin, such as online games among the clothes, hats, equipment, etc., as long as people accept, you can use the money to buy a bit of real life among the items.
This Bitcoin lapel pins is the real pin made with metal and gold plating, not a picture or drawing. Normal round design and "B" in center, filled with white colors. Also you can make this "B" with coin, keychain, medal or any other gifts you want. Anyway there is no agency have the patents. This is belong to all the people.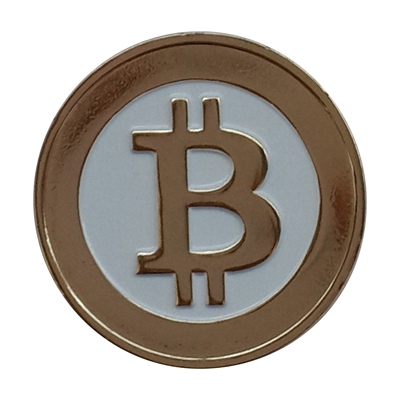 Below is the detailed specification:
1) Bitcoin lapel pins
2) Material: Iron/bronze
3) Size: 1" or custom size
4) Attachment: Gold Butterfly clutch
5) Production process: Die stamping-polish-gold plating-soft enamel
6) Minimum order: No MOQ
7) Sampling time: 7 days
8) Delivery time: 8-15 days for 100-10000pcs
9) Packaging: Each into a free poly bag
10)Payment Terms: T/T, Western Union, Paypal