What would you want to get when you working for one company many years.Money,working skill,self-worth and may be you just love it.Your firm will give you the things.After all you are the senior statesman.Improve your salary,your position,give your more power to do greater things.

Nearly every enterprise will making the service lapel pins for workers.5,10,15 or more years.It is greatful for you to have it.And more honor than pin itself.It is producing with many stive,from design to produce.Big service logo,number years will on and name or more words.A little similar as recognition lapel pin.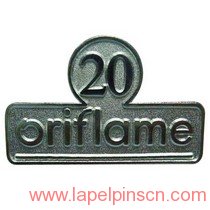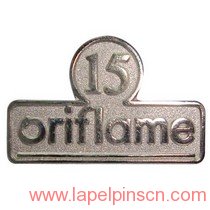 This years of service lapel pin is succinct.Round on top and square related below.Big figure above and the "oriflame" under.Plating different color as years.10,15 years for nickel,and 20 for silver.You will ve very pround when you take it working.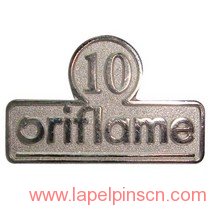 Below is the detailed specification:
1) Service lapel pin
2) Material: Bronze
3) Size:30x25 mm or custom size
4) Attachment: Butterfly clutch
5) Production process: Stamping-plating
6) Minimum order: No MOQ
7) Sampling time: 7 days
8) Delivery time: 7-10 days for 500-1000 pcs
9) Packaging: Each into a free OPP bag