The uterus is one of the female internal reproductive organs, a cavernous organ located in the center of the pelvic cavity, inverted pear-shaped, slightly flattened in front and slightly protruding at the back. In adults, the uterus weighs about 50 grams, and the uterine cavity has a capacity of about 5 ml. The uterine floor is flanked by the uterine horns, which are connected to the fallopian tubes.
The endometrium changes in response to the ovarian cycle. The function of the uterus is to thicken and shed the endometrium cyclically to form menstruation and to nurture the embryo and fetus during pregnancy. The important function of the uterus during pregnancy is to nurture the embryo and the fetus, as well as playing an important role in the delivery process. The uterus is the organ that undergoes the greatest changes during pregnancy.
The uterus is a vital organ, a great organ. It is the most important thing that allows human beings to continue, to be born. It is the greatness of motherhood, and everyone should thank their mother, who worked so hard to give birth to you, thank God for your mother, and thank the uterus. This uterus lapel pin is very vivid image, there are two green saplings inside the womb, symbolizing life. On the left and right side are two side flowers, symbolizing love and hope. The pin is made of zinc alloy plated with black nickel, and the color is enamel process. The pink color used for the womb, others are green, red, etc. If you feel for your mother, you can take one to bring it on Mother's Day, I love my mother. Similar pins are
Disney enamel pins
and
batman pins
.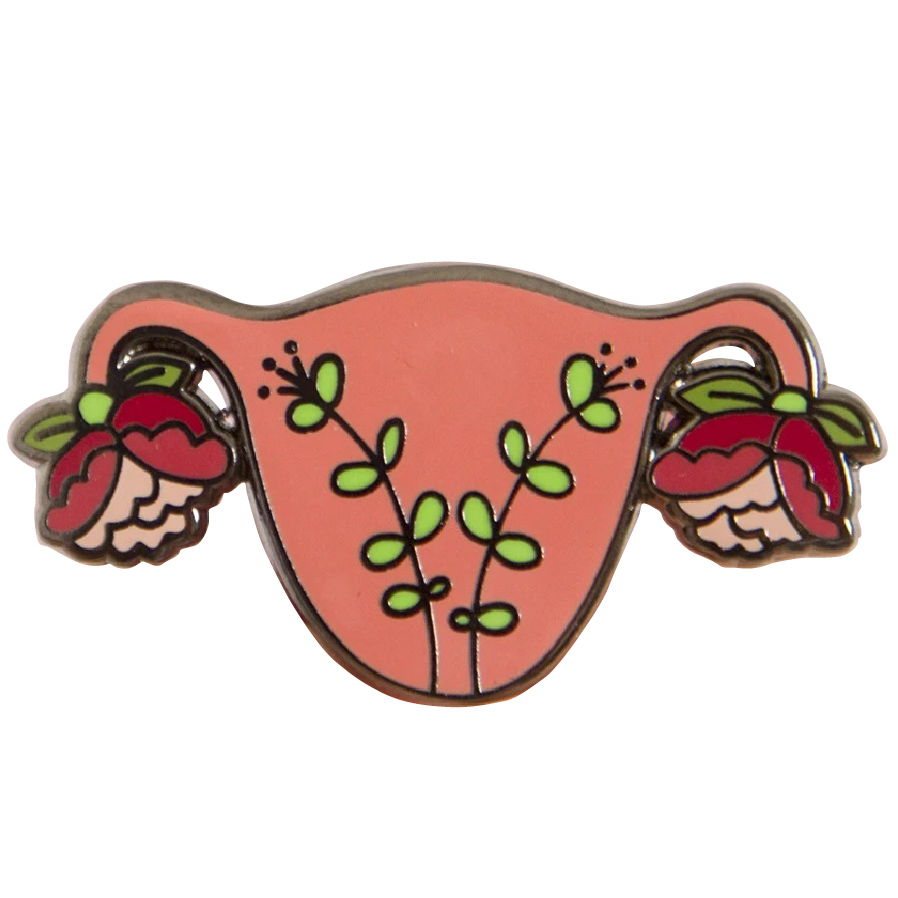 Here are the details:
1) Uterus lapel pin
2) Iron/Bronze/Copper/Zinc Alloy/Pewter Alloy
3) Size: 1.25" or custom size
4) Attachment: Rubbers or butterfly clutch
5) Production process: Die casting-polishing-hard enamel-black nickel plating
6) Minimum order: No Minimum (No MOQ)
7) Sampling time: 7 days
8) Delivery time: 10-15 days for 100-5000pcs
9) Packaging: Each into a free poly bag
10)Payment Terms: PayPal,T/T or Western Union