The rope can be traced back to thousands of years ago at least. In humans began to have the simplest of tools, they will be fine with grass or twigs twisted into a rope. People use it to bundle the beast, tied firmly cottages, do belt tied grass skirts.
Ropes have tensile strength and so can be used for dragging and lifting, but are too flexible to provide compressive strength. Rope is thicker and stronger than similarly constructed cord, line, string, and twine. Ropes made from metal strands are called wire rope.Rope may be constructed of any long, stringy, fibrous material, but generally is constructed of certain natural or synthetic fibres.
Nearly everything are can be making with pins, any idea any thought are fine. Here is the rope lapel pin, do you imaging how the rope pin making. Looks so close to real one and old antique color. It's made with pewter alloy, then plating with antique black nickel. So small so delicate.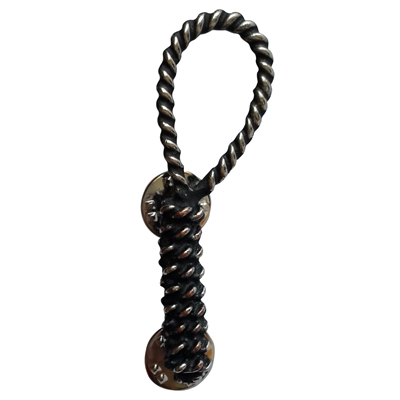 Below is the detailed specification:
1) Rope lapel pin
2) Material: Pewter alloy
3) Size: 1.5" or custom size
4) Attachment: Silver butterfly clutch
5) Production process: Die casting-plating
6) Minimum order: No MOQ
7) Sampling time: 7 days
8) Delivery time: 10-15 days for 1000-5000pcs
9) Packaging: Each into a free poly bag
10)Payment Terms: T/T, Western Union, Paypal