All things need something to display or holder them. Every have their unique suitable package. Like lapel pins need polybag, plastic box or velvet Box. And military challenge coins holder also can be the same as lapel pins.

But when you should to take care much of them, no matter the Navy challenge coins, Marine Corps challenge coins, USAF challenge coins, or Firefighter challenge coins. What world you do? Just let them in the corner or in one big bag one by one? Nobody want their honor or glory in that place,so the military challenge coin displays and holders appeared. It will help you out of the busy and fussy works,the best thing is it looks more better than ever. Now let's introduce it to you: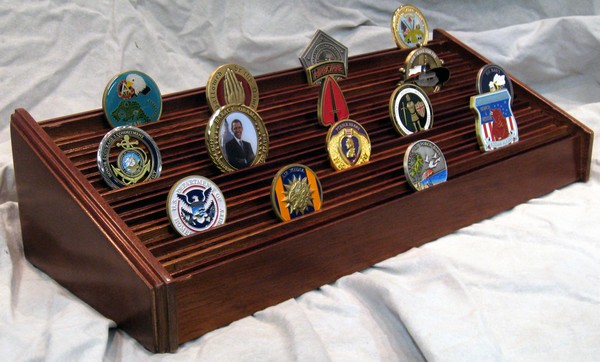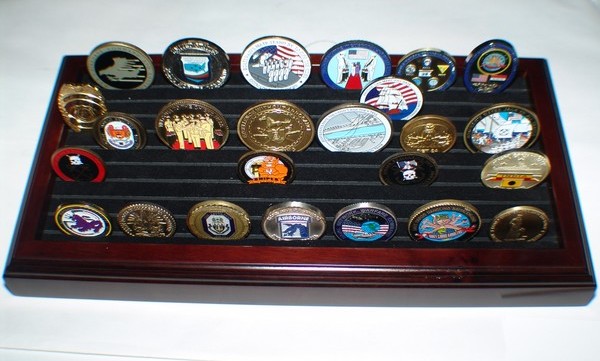 Coins displays or holders are can be lay up about 10 or more coins. Most of challenge coins company makes it the same size. So,put in flat or tridimensional display or holder are fine. They are alway made of wood, plastic or glass. But most used are wood,for it's more durable and goodlooking. Holds up to 80 coins in 10 rows. Measures 15 x 7 5/8 x 2.5 inches. And price is very reasonable. Unit price less than $150 contain all of the fees.