As the challenge coins manufacturer and lapel pins manufacturer, we have making millions of products for customer all over the world. They are with the best quality and service and win the trust of consumer. We have all the process of challenge coin, from design, making, model, stamping, cutting, polishing, hand-filled color, epoxy and packing.

Because of the craftsmanship make ourselves, so our price and quality is the best. We give our enthusiasm,passion and responsible to the products and customer. All our custom coins come with an unconditional 100% satisfaction guarantee. We are very confident that you will consider our coins as collector's pieces of museum quality.

We are the challenge coin company in China,it's the long history and famous. Nearly 90% metal craft products are made in China. For we have the skilled technology and suitable price. And we are one of the best challenge coins manufacturer here. We will be very appreciative if we can service for you in the near future.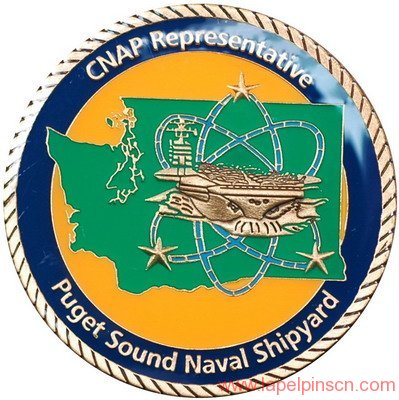 Below is the infomation:
1) Challenge coins manufacturer
2) Material: Iron/ bronze
3) Size: Diameter 1 3/4" or custom size
4) Plating color: Bronze
5) Production process: Stamping-plating-enamel-epoxy
6) Minimum order: No MOQ
7) Sampling time: 9 days
8) Delivery time: 9-15 days for 100-5000 pcs
9) Packaging: Each into a free poly bag
10)Payment Terms: T/T, Western Union, Paypal