Military is the official noun. Used as adjective always. It contain the army (army challenge coins), navy (navey lapel pins), air force and Marine Corps (USMC challenge coins). When soldier retired, challenge coin is made for them. To commemorate save memory. It's a souvenir since the world war II. The oldest military challenge coin's price are rised for thousands. So many collector are loved to exchange it or collect it.

Firstly it is very lovely, beautiful and worthy. You should take a look at the challenge coin when buy it. Should be good fine workmanship, fine material such as gold, silver or brass. Importantly you should know how's the background. When it is produced, which event happened and the quantity of it. Less mount, more expensive also more worthy in the future.

It couldn't be to buy one simply when someone sale it. Check it real or counterfeit. Valuable or cheaper one. Generally, cloisonne are the best one. Now enamel or soft enamel are fine too. This business are happening all the time of sale challenge coin. You can find it on one coin website. And we are have less of it, but it is made for our customer. So we are glad to do business with you. Glad to receive your message.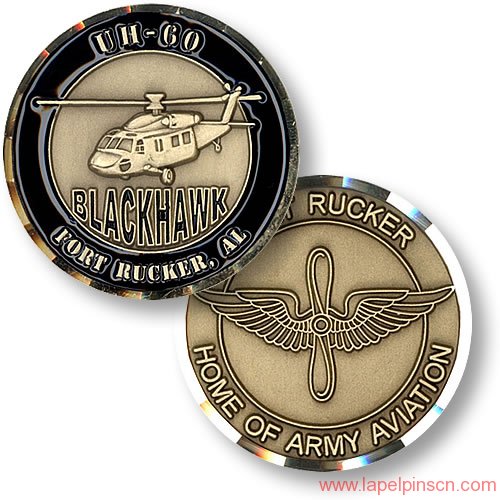 Below is the infomation:
1) Military challenge coins for sale
2) Material: Iron/ bronze
3) Size: Diameter 1 3/4" or custom size
4) Plating color: Anti-bronze
5) Production process: Stamping-plating-enamel
6) Minimum order: No MOQ
7) Sampling time: 9 days
8) Delivery time: 9-15 days for 100-5000 pcs
9) Packaging: Each into a free poly bag
10)Payment Terms: T/T, Western Union, Paypal