Promotional products must be the reach your target.Increased your sells, anyway into the market. Let people know it is our company existing, what are your selling or service. And consumer like your little gifts. They are willing to have it.

So it's very important what's the promotional product. Including the shape, color and size. Keychain is using everyday and fond of many people. Taking with one everywhere. Making keychain is one of the best, also lapel pins is. Firstly cheaper and good quality is importantly. Process of printing or soft enamel, material with iron is the good way. Similar with promo keychain. And here is the lapel pins no minimum and challenge coins no minimu.

This promotional metal keychain looks like one flower.Filled color with soft enamel,very beautiful and nice.It's just one of our customer making like this,you can give us your idea to design for you.Also it's no minimum for you.Back with plain,attachment with split ring and metal ring.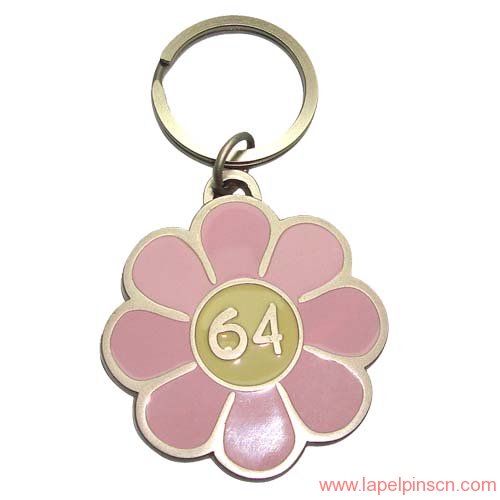 Below is the detailed specification:
1) Promotional metal keychains no minimum
2) Material: Iron
3) Size: Diamater 30mm or custom size
4) Plating color:Nickel
5) Production process:Stamping+soft enamel
6) Minimum order: No MOQ
7) Sampling time: 7 days
8) Delivery time: 8-10 days for 100-500 pcs
9) Packaging: Each into a free OPP bag
10)Payment Terms: T/T,Western Union,Paypal