A bartender is a person that serves beverages behind a bar in a bar, pub, tavern, or similar establishment.A bartender, in short, "tends the bar".So bottle openers for bartenders is needed,it should be convenient,easy to use and to find.
Bigger is well,and damaged difficultly.Hard to abrade,long period of use.And stainless steel is a good choice,it is very solid and stabilized in chemistry corrode.Long size is better,also a hole to hang.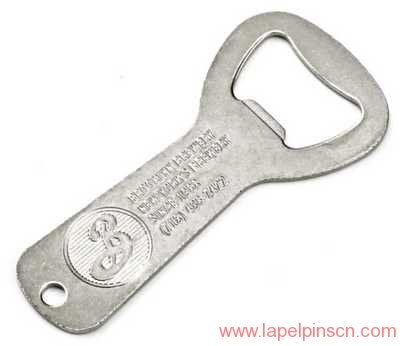 Another advantage of stainless steel is it need no palte.Just die cast is ok.This bottle opener for bartenders size is 12 x 4 cm.Grave logo and word on it.Use it for Promotional Items or family,pub are greatest.