Coors Light is a light beer produced by the Coors Brewing Company.It was first produced in 1978.The beer has a "Cold Certified" label which turns the mountains on the label from white to blue when the beer's temperature is lowered to 4 degrees Celsius.
That's the explanation of wikipedia.It's very clear and fond of many people.So it couldn't lack bottle opener with so good beer.Can be keychain bottle opener,wall mount opener and handed opener.Any coors light logo need on it.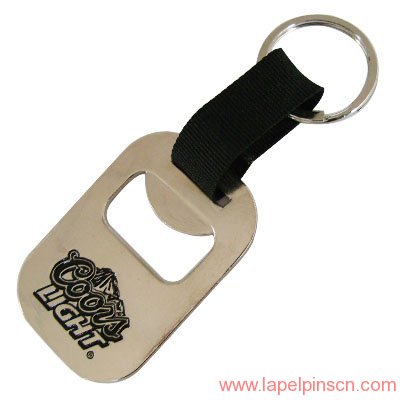 This coors light bottle opener is made up of iron.A little round edge and simple design.Color filled with black.
Below is the detailed specification:
1) Coors light bottle opener
2) Material:Iron
3) Specifications:Custom size & 60x38x2mm
4) Plating: Nickel
5) Production process:Stamping+soft enamel
6) Attachment:Lanyard+key ring
7) Minimum order: 100
8) Sampling time: 5 days
9) Delivery time: 7-10 days for 100-500 days
10) Packaging: Each into a free OPP bag
11) Payment Terms: T/T,Western Union,paypal