Many many people are like baseball, it's one of the most charming sports in USA. Not only young but also middle-age or older, are love it. When the baseball season coming, it is the most exciting moment. So it can just the whole city are jion in. And the seller are going to prepare, use the attractive thing to sell. They are related with baseball.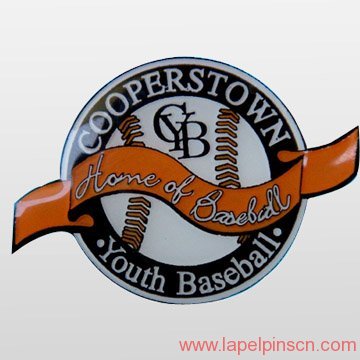 Something we couldn't ignore, it's the baseball lapel pins. One of the Highlight in the baseball season. People are purchase, exchange, appreciate and enjoy it. So it is called trading lapel pin too. The baseball lapel pin is going to have a unique design, and very splendid color, picture on it.
The first photo is made of iron,tecnology of soft enamel,epoxy on the surface.And second baseball lapel pin photo made of brass.Use some red fire on the top.Very passion,energy as baseball trading pins.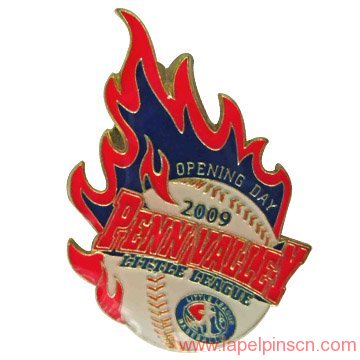 Below is the detailed specification:
1) Baseball lapel pins
2) Material: Zinc alloy/ iron
3) Size: 2" or custom size
4) Plating color:Nickel
5) Production process:Die casting+soft enamel
6) Minimum order: No MOQ
7) Sampling time: 7 days
8) Delivery time: 8-15 days for 100-10000 pcs
9) Packaging: Each into a free poly bag
10)Payment Terms: T/T,Western Union,Paypal