Everyone in his own way to commemorate the spot watch every Masters, the scene match the old couple Mel success of the concept of race has experienced record in the head! Mel wife wore a straw hat child, Augusta green ribbon surrounded by crowns, more eye-catching ribbon on a row to commemorate the lapel pin.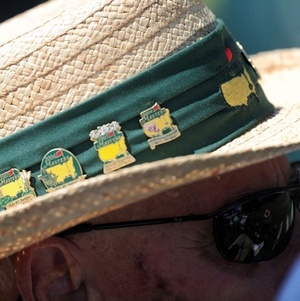 Beginning in 2001, the U.S. Masters introduced each year a hole lapel pin, from the first hole, just the style of the 12th hole. Glitter trading pin record Mel couple spectators at the Augusta Masters in the history of Mel wife said: "My hat, a total of 11 lapel pins, now intends to buy 12 from 12 years ago has owned the Masters of the four-day pass, of course, the concept of race years longer, but had previously been scattered buy some tickets for a single day. "


T-shirts to hats, from umbrellas to a folding stool, from the flag lapel pin to the key chain, to the Augusta Masters always want to buy souvenirs, leave their own memories, Mel wife apparently has been found to belong to his best way!