Badge can be purchased many places, there are metal craft hardware stores, personal collection badge, and online badge shops. Now online is the highest turnover and the trading volume, with the network's popular, convenient, fast, no time, geographical restrictions. Now badge trade and delivery are increasingly simple and convenient.

As a professional craft factory we also produces a wide variety of badges, such as police badge, stamping lapel pin, soft enamel lapel pin and printing lapel pins. These can be used as badges for sale, but if you only buy a few, plus shipping charge would be expensive. We do not recommend customers to buy a few single-product, it's not cost-efficient. The best is you can make your own unique style of badge, this will be very unique and special.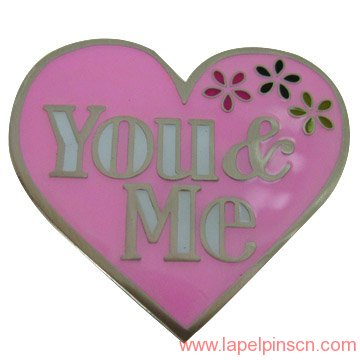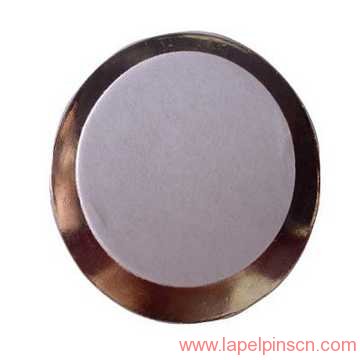 This heart-shaped badge, badges for sale is of a very hot, stamping iron craftmanship, silver plating, plus paint and epoxy, glue the back of parts used, you can stick anywhere when you want. Exquisite workmanship, the price is relatively cheap, is a great home decor items. Of course, the couple even need it.