Taurus with a birth date from April 21 to May 20 in the Gregorian calendar, is the second house of the zodiac. It is located east of Aries (
Aries lapel pins
) and west of Gemini (
Gemini pins
).
In charge of the astrological house: the second house
Constellation attributes: Earth sign
Yin positive: negative
Tripartite Palace: Fixed Palace
Lucky day: Tuesday
Lucky numbers: 2, 4, 6, 16
Love rival constellation: Capricorn
Deadly constellation: Capricorn
Taurus Advantages: solid and reliable, good at financial management, strong artistic cell, careful thinking, down-to-earth
Taurus Disadvantages: stubborn, inflexible, lack of self-confidence, easy to be sensitive, easy to be sad, easy to be misunderstood, lack of friends, worried, and slow response
Taurus Interval analysis
4.21~4.30: This is a person who insists on seeing and is absolutely conscious of love and hatred. Past feelings are nostalgic, and the beliefs you stick to are deep and play an important role in your life.
5.1~5.10: Dominate your wishes, emotions and actions. In general, only when it comes to your vital interests will you participate in it.
5.11~5.20: The sense of reality is very strong, but sometimes the depression is too heavy, which makes you in a lonely and depressed situation.
The Taurus lapel pins is the hard enamel pin with white color filled, round shape with polishing edge well. Simple design with nice quality. Also the Taurus pins can be whole printing sticker, and epoxy on it to protect. The hard enamel process will be more good and expensive. The whole print sticker cheaper and also good. Any process are fine based on your idea or budget.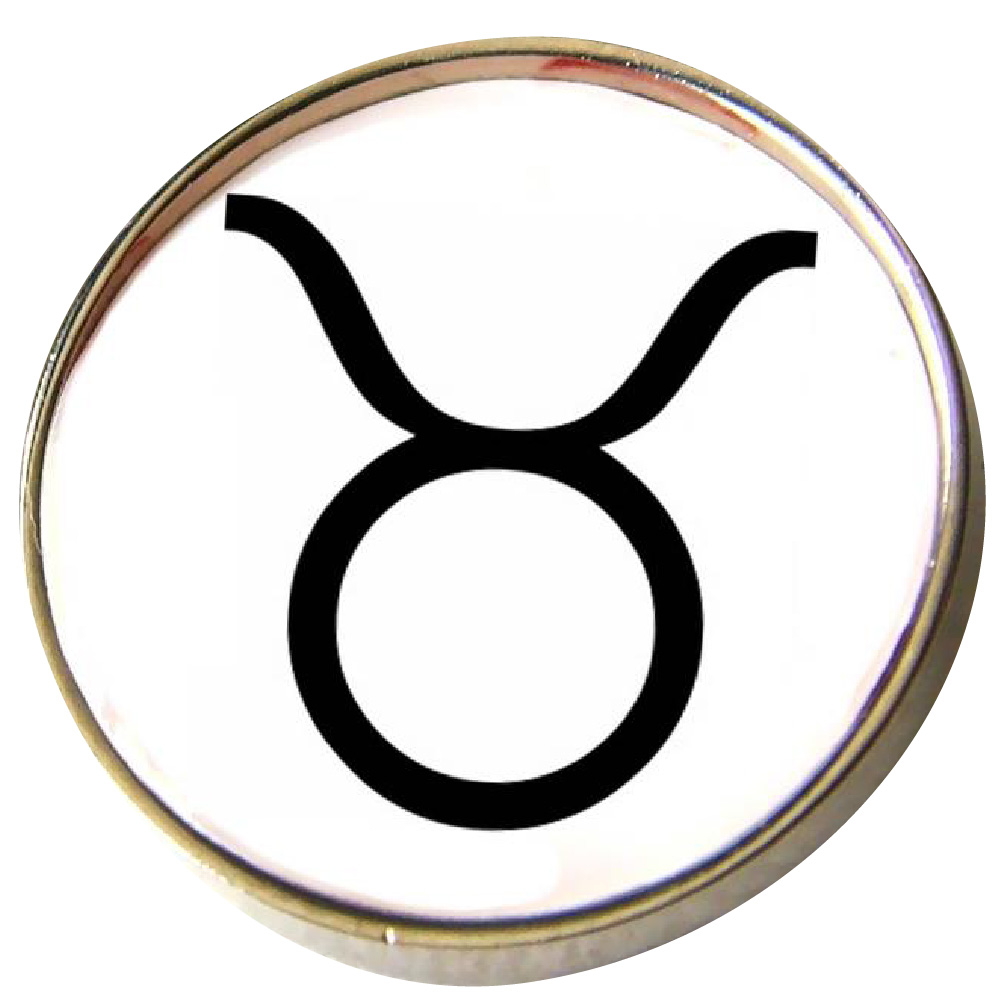 Here are the details:
1) Taurus lapel pins
2) Iron/Bronze/Copper/Zinc alloy
3) Size: 1.5" or custom size
4) Attachment: Rubbers or butterfly clutch
5) Production process: Die struck-polishing-hard enamel-nickel silver plating-printing
6) Minimum order: No Minimum (No MOQ)
7) Sampling time: 7 days
8) Delivery time: 10-15 days for 100-5000pcs
9) Packaging: Each into a free poly bag
10)Payment Terms: PayPal,T/T or Western Union